New Azure Kinect DK is arrived at our office.
At this moment, it's only a development kit as it's name suggest it. Our immersive products often integrate the Microsoft camera to offer an affordable user tracking. A new product is always a good news!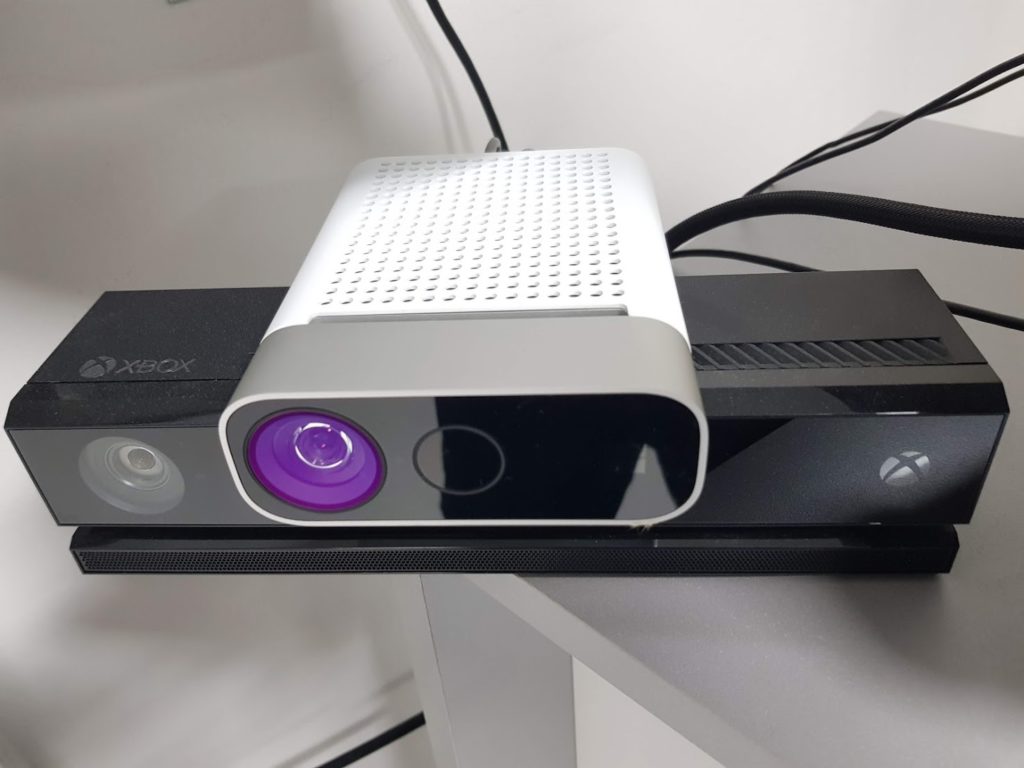 The technical specifications of Azure Kinect DK are encouraging with an amazing image quality, a great field of view and a proper size. On the other hand, Microsoft seems to have made a full new product from scratch. Software and Hardware is nothing similar from the previous versions and the community is really active, lots of corrections and evolutions are done every day. So the developement kit will still evolve in the next months.
In comparison with Kinect V2, the main advantage is the field of view. it let us tracked a user without the need of a lot of space. This field of view, the Intel Realsense sensors already have it but signal quality is really bad. This camera can be the best of the two world? Not yet, but it will, for sure!
We still have to wait to integrate Azure Kinect in our immersive rooms or in new products.