We are proud that SCALE-1 PORTAL is now official Oculus ISV partner. We have been selected by Oculus, Inc. as an official Enterprise Solution Provider.
The Oculus ISV Program is a program that works with enterprise developers and Independent Software Vendors (ISVs) to engage with Oculus. It helps us in order to accelerate customer adoption of VR solutions built for Oculus enterprise products, including Oculus Quest.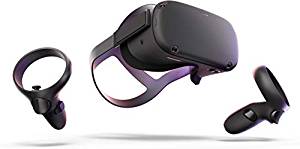 As an official Oculus ISV Program member, we benefit from extra support from Oculus. It will accelerate the developement of our business solutions. it includes Voxel Arena for Location-based VR gaming centers, and our digital review tools for the Enterprise.